Gold and Diamond Earring
Grab these unique and exquisitely designed earrings today. Scintillating Diamonds accentuate the beauty of this gorgeous and shimmering Indicolite stone. Designed for a rich sophisticated look, these pair of earrings are crafted from Yellow Gold. Weighing 8 ct, these are an exquisite piece of jewellery.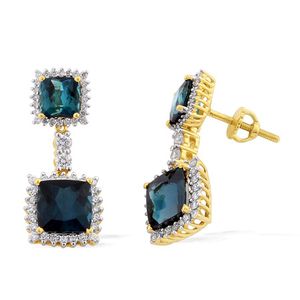 9K Yellow Gold Pendant at TJC
Exquisite 9K Yellow Gold Pendant With Chain1.36Ct. including 4 Diamond Round 1 Single Cut and 6 Mahenge Spinel Oval 5x3 Faceted gemstone is a best gift to your love ones.